do all of them ouo
glacialchronognosis asked
Time to get this up! I actually wrote it all up this morning, but I needed to locate the SD card holder so I could load the images onto my computer.
So here goes:
1. Handwrite my name. 
2. Handwrite my Tumblr URL. 
3. Handwrite my blog title. 
4. Handwrite my Tumblr crushes. 
5. Handwrite my favorite season of the year. 
6. Handwrite my color shirt I'm wearing right now.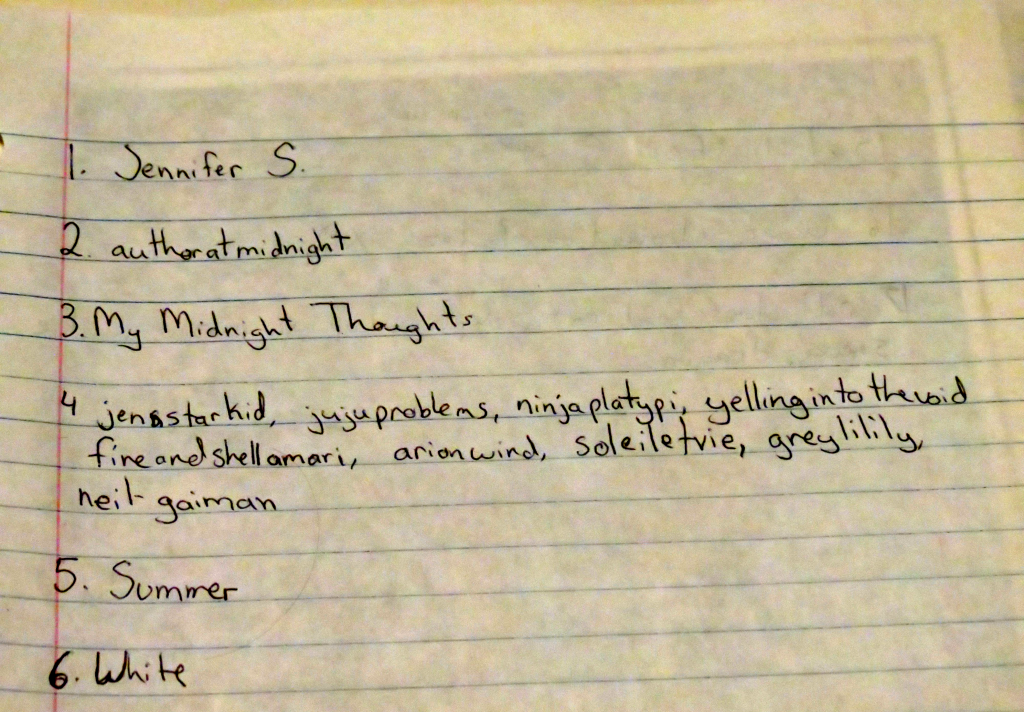 I just wrote out all the names under the 'tumblr crushes' thing.
7. Handwrite my favorite actresses and actors.
8. Handwrite my favorite TV shows.
9. Handwrite my favorite bands/singers.
10. Handwrite my favorite songs.
11. Handwrite my favorite number.
12. Handwrite the country I currently live in.
13. Handwrite the country I was born in.
14. Handwrite "hello".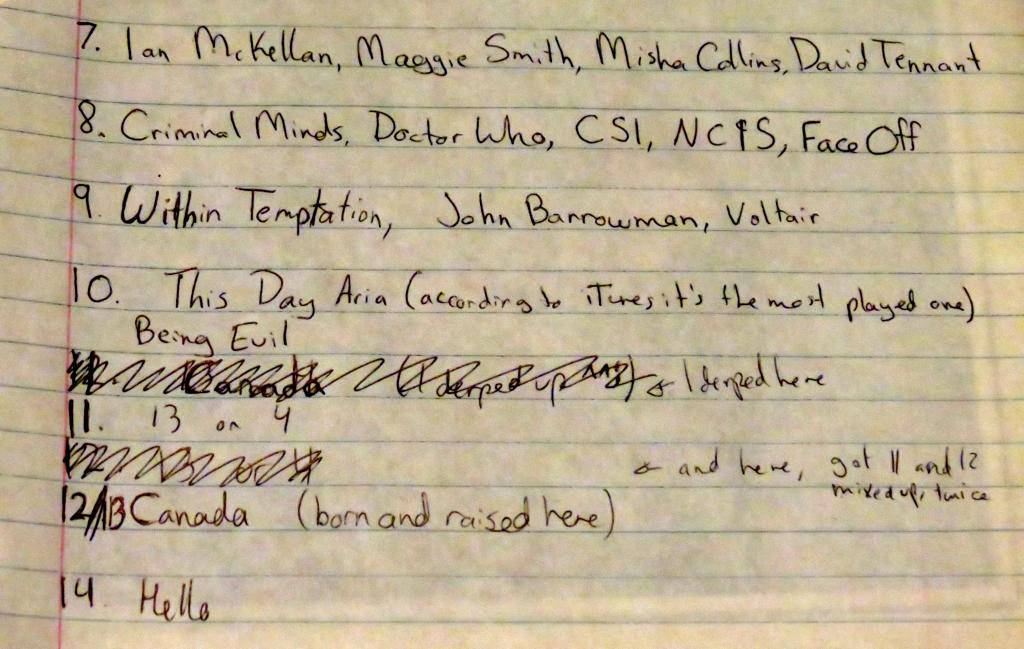 You can see where I derped around 11/12 and got confused xD Also I stuck 12 and 13 into one because the answer is the same.
15. Handwrite my name in the hand that I do NOT normally use.
16. Handwrite 3 words that sum me up.
17. Handwrite the first 10 words that come to mind.

I wrote this first thing in the morning, so I was hungry and my feet were freezing(despite being wrapped in socks all night).
You can see where I took my time to write and where I was, a but more casual xD